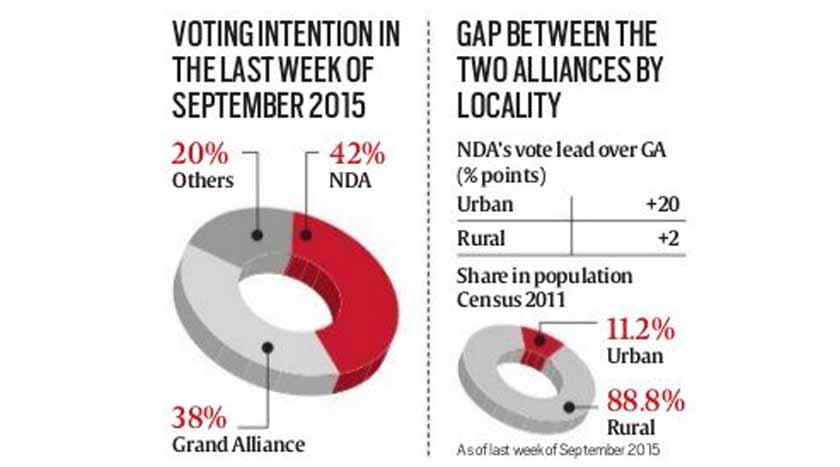 A week before the first vote is cast in Bihar for the assembly elections, the BJP-led NDA seems to have a definite advantage over the Maha Gathbandhan or the Grand Alliance led by Nitish Kumar.
The findings of a pre-poll survey conducted in the last week of September by Lokniti-CSDS, exclusively for The Indian Express, indicate that the BJP alliance is poised to surge ahead of the Maha Gathbandhan by a margin of at least four per cent.
Read:  Three reasons why CM Nitish Kumar lost half his charm in five years
Our survey suggests that if the election had taken place in the last week of September, the NDA would have got 42 per cent votes and the Grand Alliance would have ended up with 38 per cent.
The Third Front led by Samajwadi Party and Pappu Yadav do not seem to be making any impact, not even as a serious 'vote-katwa' (spoiler). The Left parties and BSP seem to be on further decline. Asaduddin Owaisi's MIM hardly seems to be making any impact but it is likely that through the campaign, it may pick up some Muslim votes.