DxO has released version 4 of the Nik Collection photo editing plugins. It contains major improvements to the U Point technology, seamless interactions with Adobe Photoshop and Lightroom through the leveraging of smart objects, as well as a new and improved set of Meta presets.
This update comes just a year after the launch of Version 3 with the focus this time on Viveza and Silver Efex.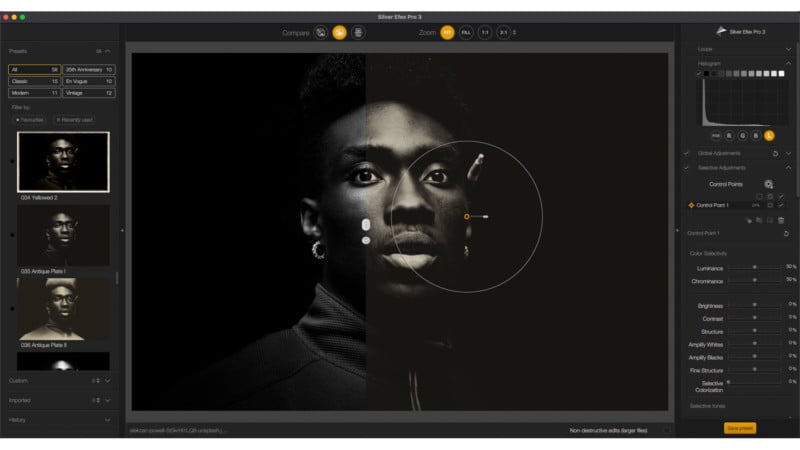 The new Nik Collection 4 comes loaded with over 250 presets and an enhanced U Point technology for local adjustment controls. Along with these powerful updates comes an improved UI particularly notable with Nik Viveza and Nik Silver Efex. These two apps have been completely redesigned "to offer an optimal user experience, featuring a modern interface that is more beautiful and functional than ever." The new interface makes it easier for users to directly access all available presets, filter by type or favorites, and identify tools through the new layout and palettes.
Improved U Point Technology
A long-time favorite user feature of this software suite has been the U Point tool for localized adjustments. This allows users to apply adjustments locally without the use of complicated masks, which can speed up the user's workflow. With this update, it is now possible to incorporate control points into customized presets.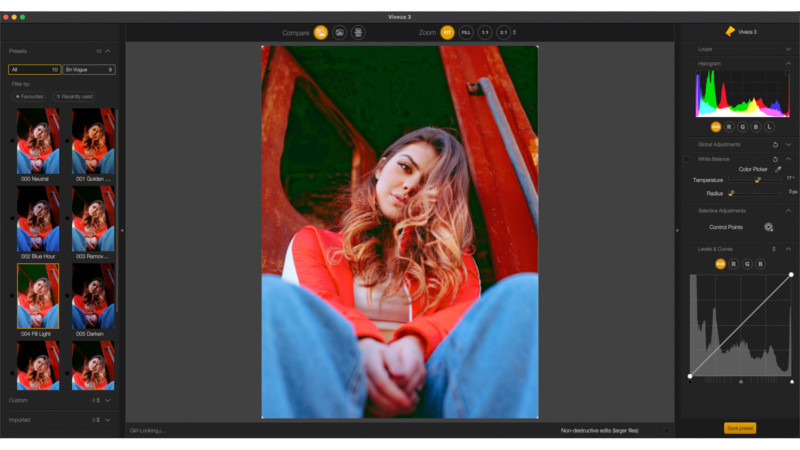 This means photographers can easily apply a similar style to multiple images while still preserving a specific area: users can choose to apply a specific color effect as well as a burred background to several portraits. The new U Point tool also includes a new color selectivity setting that provides the ability to regulate the saturation of a specific tone range. Editors can select the color they wish to edit, as well as the tolerance of similar color hues. Finally, the U Point tool has been updated to include fewer sliders, which DxO says makes it easier to view adjustments and rename them to optimize personal workflow experiences.
Meta Presets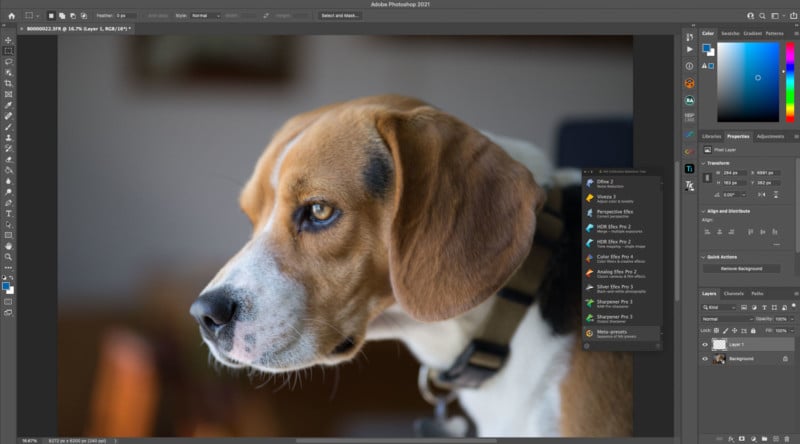 With Nik Collection 4, there is a new type of filter that has been added for use in Adobe Photoshop called "Meta Presets." These are actions that combine the filters and settings of several Nik Collection Plugins into one to apply to images quickly and easily. There are 10 included with this release that are available directly from within the Nik Selective Tool panel for Photoshop as seen in the screenshot above. While it is currently not possible to save your own Meta Presets, it is a feature that the dev team is working on for a future update.
Improved Photoshop and Lightroom Workflow
The Last Edit function, which lets users re-apply the last preset they used in one of the Nik Collection plugins while using Adobe Photoshop, has been extended to include Adobe Lightroom Classic. In addition, the new Smart Copy and Paste feature lets users selectively re-apply the effect of a plugin to one or several images directly in Adobe Lightroom without having to launch the software suite's interface.
Better Black and White Images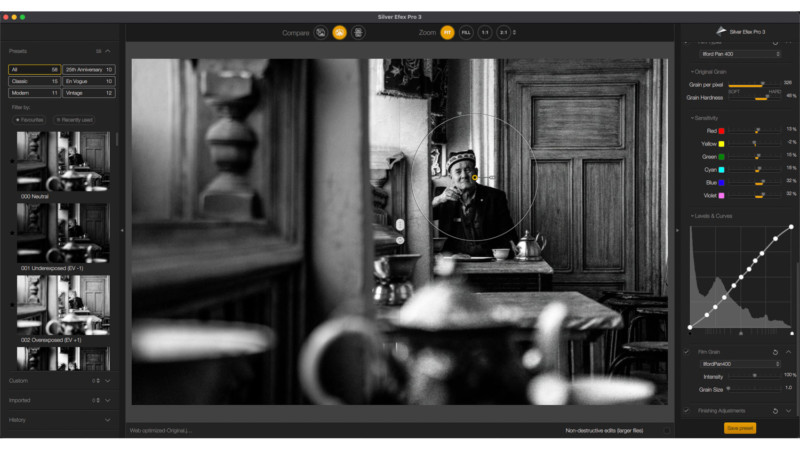 In an effort to help users create better black and white images, Nik Silver Efex has been updated to include a new tool called ClearView. First offered in DxO PhotoLab, the tool removes haze and enhances local contrast in a manner that isn't as harsh as those found in the Dehaze tool within Lightroom when applied heavily. The technology allows editors to clean up haze in images while keeping the edges, details, and transitions looking natural.
More Presets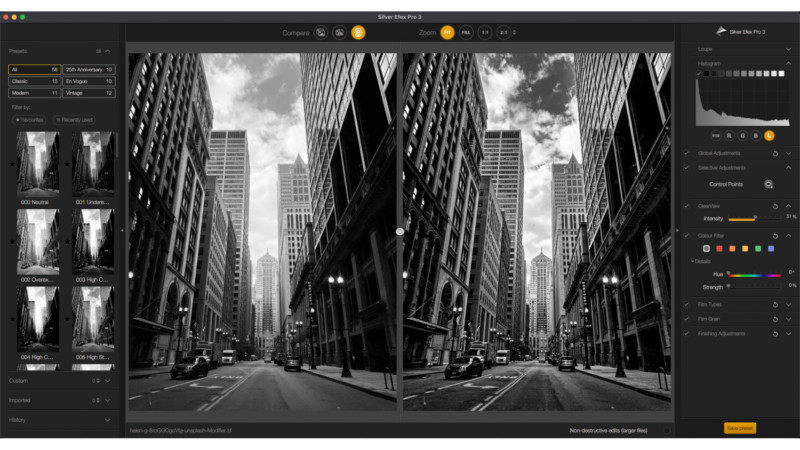 As mentioned above, this launch comes with over 250 professional presets including 10 for Viveza and 39 for Silver Efex that were developed by working professional photographers.
Pricing and Availability
The Nik Collection 4 is available now from the DxO website for $100 instead of the regular price of $149 — and $60 instead of $79 for those upgrading from the previous version — until June 30, 2021. A fully functional, one-month trial version of Nik Collection 4 is available on the DxO website here.
It is worth noting that at the time of this release, the Nik Collection 4 does not natively support the M1 version of Adobe Photoshop. The development team has told PetaPixel that this is on their radar and they hope to have an updated and fully compatible installer soon.