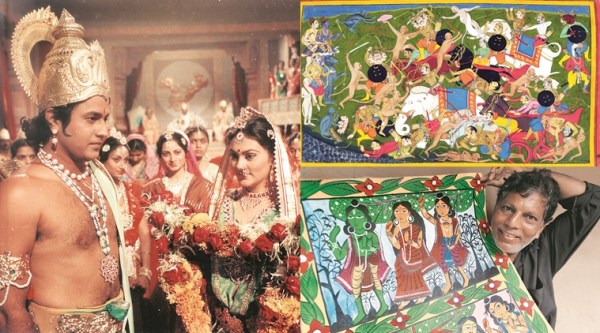 Diwali is a festival that marks Ram's return to Ayodhya, victorious from the battle with Ravan. Ahead of the festival this year, we look at the many versions of the epic, which has shaped our culture, arts and politics. It is a splendidly various tradition, from the rationalism of the Jain Ramayana to the humour of the Mapilla Ramayanam. It is both a political ideal and a deeply personal experience. It is the mega-story that contains a multitude of narratives of India.
Here's a glimpse of the tales in store for you this week.
This God is Yours, This God is Mine
The patron of akharas, deeply loved by children, Hanuman once belonged to everyone. Kabir Khan, director of this year's monster hit Bajrangi Bhaijaan, remembers the joy the Ram-bhakt brought to his childhood and how those memories shaped his script for the Salman Khan film. (Read the full story here).