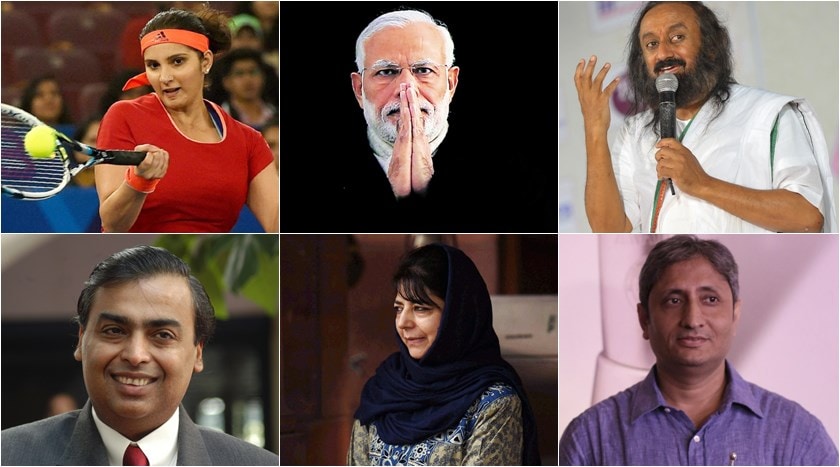 If a week is a long time in politics, a year is more than 52 times longer. That's the one headline of IE 100, The Indian Express power list for this year. The second in the Narendra Modi government, it is a telling indicator of continuity — and change. On the face of it, there are no dramatic power-shifts, Modi remains an unchallenged Number 1, his third in a row, but go down the list and there are movements up and down. In contrast to last year, the Opposition has gained some space – and reclaimed some power. The BJP's shock defeat in Delhi and Bihar, the continuing economic slowdown, the debate over intolerance, the murder in Dadri and, more recently, the campus unrests, have all been grist to the Opposition's mill.
As the government heads into another session of Parliament against the backdrop of the showdown at Jawaharlal Nehru University and violent Jat clashes in its backyard, the big question is: will this year's Budget, considered to have the PM's imprint more than ever, change these headlines? Because, well, he can — given the way his office has empowered itself over the last year. Be it asking for status reports from secretaries or pulling up ministries. That explains why the top three in the list are the same as the top three last time, though Mohan Bhagwat and Amit Shah have traded places. Last month, Shah got a second term as BJP president but after two big defeats, he is under pressure to deliver in the states that go to polls this spring.
Watch: The List Of Most Powerful Indians (Click here)
https://www.youtube.com/watch?v=iZYMsvnBiTg
With the Bihar win giving them a new wind, Sonia and a newly aggressive Rahul Gandhi are keeping the government on their toes. The victory has also renewed talk of Bihar CM Nitish Kumar emerging as the fulcrum of opposition politics, lifting him from 26 to 13. Lalu Prasad, after his triumphant comeback, jumps from 55 to 27. Delhi Chief Minister Arvind Kejriwal may have dropped one position but he stays in the top 10. Not just because of his interventions, be it in the odd-even environment debate, or in the students' protest but, more significantly, in the way in which he has transformed the AAP-BJP fight into one of Centre vs state: around governance, rather than politics. Smriti Irani, who didn't back off from any controversy in 2015, made as much impact — whether involving vice-chancellors or mere students. Mehbooba Mufti takes the place of late father Mufti Mohammed Sayeed, though some ranks up as she keeps the BJP hanging on forming a government in J&K, while likely kingmaker Badruddin Ajmal figures courtesy the coming Assam elections. The other gainer is strategist Prashant Kishor, who comes out of nowhere at No. 96. N Srinivasan makes an exit after his inglorious removal as BCCI chief, while Amazon's entry has seen Sachin and Binny Bansal of Flipkart drop out of the top 100 ranking. With Vasundhara Raje holding firm, weathering the IPL crisis as of now, Sachin Pilot has also slipped out. Sania Mirza, who has risen to No. 1 in tennis women double's rankings, comes in at 85, ahead of M S Dhoni, who is in the last leg of his cricket career. Riding high on her successful American TV series, Priyanka Chopra makes it to No. 98. This year's IE 100 also tells another story, in footnotes: some of the biggest challenges to those in the power list have come from individuals, unseen and unheard, as much as from the events they set off. Be it Mohammad Akhlaq, a father of three in Dadri, or a 26-year-old PhD student who killed himself in his Hyderabad hostel room.